I've had a lot of readers for One.
No, really. Like...20? Maybe more?
Some of them have served as
Megans,
some have given beta feedback and reader's reports, others have commented on large-scale issues, and my most dedicated CPs have done in-line comments.
Of course, they didn't all read at once. I did my due diligence before querying, of course - about a dozen people read before I queried.
But even after I started querying, crazy things happened.
People were telling me they were willing to read One.
Sometimes, people even told me they wanted to read it.
Sometimes, they said - get this - they were
excited
to read it.
You can imagine how I felt sending off a copy to those people.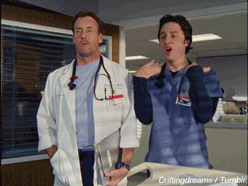 And then? If one of those readers told me she liked it?
Well, something utterly magical happened a couple of weeks ago - one of those readers said she liked the book - actually she said she "LOOOOOVED it" - (*dies*) - and that she had a couple suggestions for how to make it even better - tightening here, ramping up there, a little extra something-or-other somewhere else. Here's the really magical part - I agreed with every one of her suggestions.
So, I made the changes. Even though they were just a couple not-huge changes, we all know about
the revision house of cards
, so of course their effects were manuscript-wide. Guess what you need when you spend dozens of hours making manuscript-wide changes?
Amazingly, I managed to find even more people willing to read and give me their thoughts.
Even more astounding than that is that my dear, dear CPs agreed to read One YET AGAIN.
And then? And THEN?
Some of them even told me they loved it even more than they had the first time around.
(Of course they had notes. They're my CPs. And obviously I'm not perfect. But they still liked it.)
You guys, this is like the first draft high times one hundred.
As hard as I worked for the first draft, there's something about pushing your manuscript over one more hump, about shining it up even more than you thought you could, and people saying, "Well done. Really well done," that is completely and totally overwhelming to me.
It's like circuit overload, honestly. There's so much work and love and emotion that goes into a manuscript, and then to have people VALIDATE that effort, whether by reading, being excited to do so, taking the time to give me critique, or straight-up loving my story? Holy geez. I almost can't handle it.
Seriously.
I think that, if I ever became a published author, I'd need to schedule time every day just to respond to every person who said they read my book.
My gratitude for that alone, and my shock that someone would even take the time out of their day to do it, is so huge, it's overwhelming.
You know, the good kind of overwhelming.
The whole-reason-we-do-this kind of overwhelming.
So, because it's starting to look creepy and maudlin to do so on Twitter and emails,
Thank you. Thank you thank you thank you.
I love you all. I can't thank you enough. You, and your time, and opinions, and reads, and re-reads, and re-re-reads, and enthusiasm, and support, and hugs, and hand-holding, mean the world to me.
The WHOLE FREAKING WORLD.
What about you, sweet readers and writerly-types? Does it totally throw you for an emotional loop every time someone reads your stuff? What do you do with All The Gratitude? And, published readers - how do you handle the circuit overload on a daily basis?