Do you know someone who (you think probably) is an incognito writer?
My brother in law is one of those people. He's ultra smart, he reads a ton - a book a week, or more. When he talks about a book he loves, he sits forward in his chair, waves his hands, moves his eyebrows, raises his voice. He can analyze a character or throw down a deconstruction of plot into theme like a mofo. He cares - like, really cares - about grammar rules. He's a social studies teacher, so this past summer, he had way more time on his hands than he was used to.
Yeah, I think he's probably a writer. He's probably staying up late and waking up early to write, brainstorming on his commute every day, and jotting down notes on the grocery list pad in between washing dishes and wiping the counter after dinner.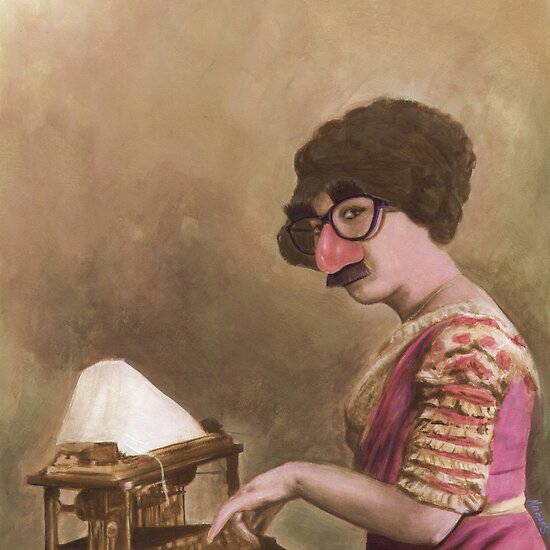 Photo credit: Matt Adams
I was an incognito writer for awhile. I didn't even tell my husband what I was trying to do (write/publish a novel) until five months in to my last project.
(Of course, he knew.)
Why? I was embarrassed. This isn't what I went to school for. I don't have an MFA. I'm not even an English teacher, or a stay-at-home mom with an English degree. I mean, my career ambitions when I graduated from college were lofty, and I went through years and years of graduate school to do the job I do now. Which is not writing books.
I thought I would be even more embarrassed if I failed, in the ten thousand ways there are to fail at this business - not finish the book, have everyone hate the book, query but get all form rejections, never get an agent, never publish
(yes, I'm still working on those last three steps.)
I still am incognito, in a way. Yeah, I've got this website with my name as the URL. It's on my twitter profile that I write books.
But I still do try to play it down. When people I see face-to-face ask me about the book thing, I'm still saying things like, "It's no big deal," or "It's just a hobby," or, "Yeah, it's lots of fun," or, "It kept me from being bored when I was home with the kids."
I tell people in my everyday life that it's no big deal if I never get an agent, if I never publish.
But it is. A big deal, that is. And I
never
say, "It's a big dream of mine to publish a book. I have a lot of heart and hard work invested in it." I act like I'll be okay if it never happens. I act like a small part of me won't die.
The thing is? Incognito writers are everywhere. Just in the past few months, I've met not one, but FOUR other rabbis who are working on novels. My dad wrote a novel and part of a sequel in the wee hours of the morning sitting up with my newborn sister - he was an RN and an officer in the US Air Force. One college student I know personally is outlining her memoir - and it's going to be hilarious. I've heard of lawyers writing, doctors, t-shirt sellers, chefs.
So, agents, and fellow readers and writers - next time your taxi cab driver, or your dental hygienist, or your dry cleaner, or your florist, or your priest tries to tell you about their manuscript - don't discount them. Don't roll your eyes and think, "Here we go again."
Incognito writers are everywhere. And our stuff isn't half bad.
Are you, or were you, an incognito writer? Why or why not? Do you ever plan on changing your ways?